2023 Testing Schedule
March 7, 2023
Dear Parents/Guardians of Grades 3-5:
The New Hampshire State Assessment System (SAS) test is an important tool available to parents and educators to determine how well our schools are helping students meet standards and grade level expectations.
Test dates for grades 3-5 are scheduled as follows:
Grade 3: March 13-24 during this range of dates.

Grade 5: March 27-April 7

Grade 4: April 10-April 21
It is important for all students to be ready to do their best on this test. We are asking that students receive a good night's sleep during this time. We will provide healthy snacks during testing.
Finally, having a positive outlook on large assessments such as this is always beneficial. We want our students to take these tests seriously, but there is no reason to become overly stressed. We here at Weston will be presenting the SAS assessment in a positive light, asking students to just do their best.
If your child receives special consideration during regular day-to-day instruction and testing, each will receive the same consideration for this assessment. If you have any concerns regarding special accommodations, please contact me.
A reminder will be sent out a week prior to each grade level's test period and classroom teachers will provide you with specific days and times.
If you have any questions regarding the test, please feel free to contact me.
Sincerely,
Mr. Chretien
Assistant Principal
PS. Your child will be allowed to bring in their own headphones if they want to.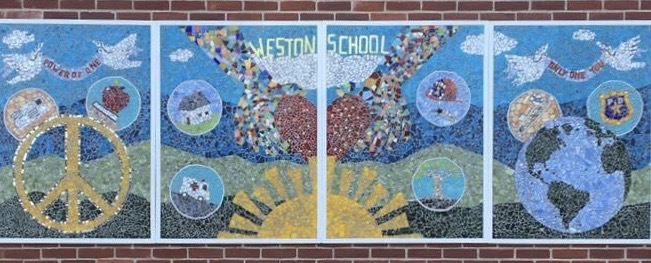 First Bell: 8:20 to 8:25A.M. (Breakfast/ Classroom)

School Begins: 8:25 A.M.

Students Late: 8:26 A.M. (Must sign in - go to the office)

School Ends/Dismissal: 2:50 P.M.
Children should not arrive at school before 8:15 a.m. This is very important because there is no playground supervision before that time. All children should enter school through the playground doors. Students will be going directly to class. Students who are being dropped off in car patrol should arrive on the Michigan Ave. side of the building. The Beaver St. side of the playground must remain clear for the buses. Drop off and pickup locations are also marked on the school map.
Students arriving at school after 8:26 a.m. are considered late. Students arriving late must be signed in by a parent or guardian at the main office. No late student will be allowed to class until a parent or guardian has signed him/her in. If a student arrives late without a parent or guardian present, they will be contacted by the school to sign in their student.
If the weather is rainy or very cold, there will be staff stationed at the playground doors directing all children to go to their classrooms.
Drop off and pickup locations are also marked on the school map. Student dismissal is announced by groups called patrols in the following order:
Kindergarten students are dismissed from the front of the building
Walkers are dismissed from the Michigan Ave. side of the front of the building
Car Patrol students are dismissed from the playground doors on the Michigan Ave. side of the building
Bus students are dismissed as their buses arrive
Change of Dismissal Patrol
Please send in a written, dated, and signed note if your child is going home a different way. For example: If your child is normally a rider and they will be walking that day please send in a note to your child's teacher notifying them of the change. Student dismissal cannot be changed without prior written instruction.
No parents are allowed in the building at dismissal. This is another safety issue. We cannot possibly know every parent by sight and do not want strangers walking through the building. As indicated above, you are to meet your child on the Michigan Ave. side of the playground if you are driving or walking him/her home. If you are picking your child up early, you must use the main school entrance and come to the school office. All children leaving early must be signed out by the adult who comes to get them.
The YMCA of Manchester offers a before and an after school care program at Weston as part of their Schools Out Program. For more information, please visit their website.